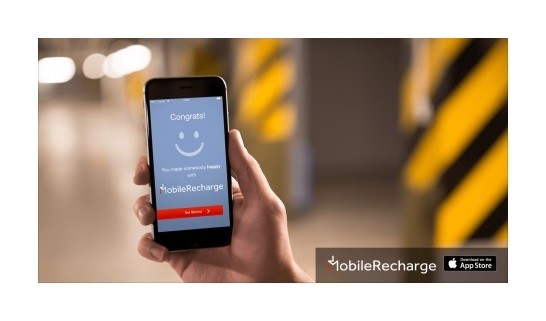 5 free apps any expat should try in 2015
Many gadgets and objects we used to carry around in our bag for emergency cases or self-assistance are available on a smartphone now. Maps, guidebooks, dictionaries, thermometers, compasses, gift-delivery services, wallet, books, meeting space… they are all on your smartphone. But what about the basic an expat needs? We made some research and picked up from our own experience to come up with 5 highly efficient apps.
Why apps? They're lighter than objects and cannot be lost. And if you're not a smartphone user yet, you'll be one soon. Analysts watch mobile phone users switching over to smartphones daily. One reason would be that devices become more affordable and 3G and 4G networks advance. Ans since we are getting closer to 2 billion users worldwide, apps become more and more popular.
How deep is your love for mobile devices? Pretty deep, I'd say just by looking around… Google got this straight away, and became the master of adaptation in mobile communication.
Google picked clear titles for their apps, and this made most of them really popular and handy. Google Translate is the translation service from Google, and addresses international individuals, whether expats or travelers, or cross border communicators of any kind. It only requires to type in the clause or word you want translated and you get the equivalent immediately as a written content. A second option is the Voice Activated feature. Instead of typing in a word you simply have to say it and select the language in which you'd like it translated, and voila! You have your words on you!
Pros:
It can be used on the go
It recognizes and provides the equivalent phrase or word instantly  in over 50 languages.
The Voice Activated feature makes it stand out from any competition
It's easy to use due to its simple interface anyone can use, no matter the level of your computer knowledge.
Google Maps
If smartphones were human they'd be lucky to have Google by their side for at least one good reason: the handy Google Maps. Google has crammed huge amount of information into this app, turning it into a non-human smart assistant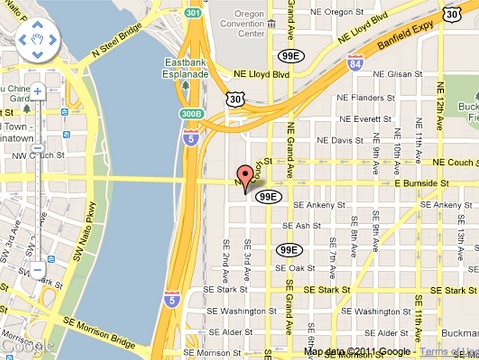 .
Why we love it:
Highly updated and real
Re-configures your route when you're on the move
Once reconfigured on WiFI or 3G/4G, it an active map without being conditioned by Internet access
Fast as a ninja
Fully interactive
Highly intuitive layout
Fancy features:

most efficient way suggestion
distance indicator and duration according to the type of transport
shortcut suggestions
direct booking
display of cycle friendly roads or lanes and bike trails
Google Earth embedded

Contextual information available (search for surrounding services based on keywords; look for coffee shops using "coffee")
To access Google Maps, you only need to type in your destination or enter a route and it will lead the way.
Alternatives for USA
SmartTraveler is an alternative or complementary app to Google Maps if you're in the USA. It's recommended before and after traveling to a certain country. It's one of the best free apps of its kind since it's the US Department of State app. SmartTraveler is smart not only for being specific and specialized, but also for its complex data, security alerts, frequent updates, maps, US Embassy locations and more. Definitely a must have for an expat in the USA.
MobileRecharge  
MobileRecharge is a highly optimized app for Android and iOS, due to constant feedback from customers. It's a pocket app provided by MobileRecharge.com, that makes possible for anyone to send 1 minute online gifts to other countries. MobileRecharge app is a master of the free apps for long-distance top ups of mobiles. The list of destinations amounts to over 100 countries, and more than 300 operators worldwide. It is free to download for Android and iOS devices. The recharge value is the best on the international market since it was conceived as an economical app from the get go.
Why MobileRecharge rocks:
✔ Lowest price for international top ups, and best deals in terms of value sent – price
✔ Instant processing
✔ Fast recharge
✔PayPal accepted besides all major debit & credit cards, regardless of card currency
✔ 1 minute purchase
✔ Top up phone contacts directly
✔ Online access to orders and invoices in the online account
✔ Easy to use
✔ Direct access to all recharge history
✔ Comprehensive FAQ and 24/7 Customer Service in English and Spanish
✔ Friendly layout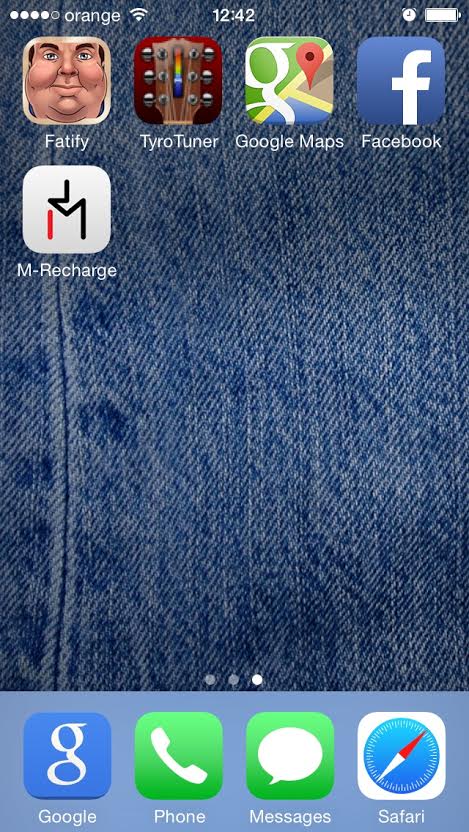 To recharge a mobile abroad, first you need to log in in MobileRecharge app by creating a new account or by using your MobileRecharge.com account details. Then, you need to follow these simple steps:
• Choose the phone number you want to recharge from your Contacts list. If you don't have the number saved, you can enter it.
• Select the operator of the mobile number you want to recharge
• Proceed to payment. You can pay with any major credit card or PayPal.
"Very easy and handy service to use. I used this website to add minutes to my parents cell phones in Costa Rica. It was very easy to use and the time was added almost instantly." (Darcy Trett,
United States on Trustpilot.com)
KeepCalling
This app is a smart solution for international calls worldwide at the lowest rates on the market. KeepCalling is free to download on Google Play and App Store. The app has been constantly updated based on customer feedback.
KeepCalling app is among the free apps for calling-SMS from Android and iOS. It was mainly conceived for expats and ethnic groups, but its popularity expanded to businesses as well.
Due to its VoIP technology, prices on international calls are low while quality is high. It comes with a number of free features that make a call seem a local call in terms of dialing and costs. Just as an example, the rate for the USA is 0.7 cents/minute, and calls to India 1.6 cents/minute. With their monthly plans, even cheaper: 0.6¢/min.
Twitter
Twitter is a never-ending social media success story, and for you a simple tool to stay connected with your family or make new friends. It is very popular in the USA and UK, but not only, and a more public oriented version of Facebook. Some see it as an inevitable tool for staying connected with the world, no matter the distance. Others see it as a great resource for varied information. It definitely is both. Don't make the mistake to believe Twitter is just for teenagers. You'll be amazed how many expat groups are there to share info and experiences, tips and trick and photos. It is a great way to make new friends in a new city or country, and stay informed. The app is free for any smartphone and looks simple and friendly. Few tips on Google or from a friend and you'll find your way easily through the web. You'll tweet like you talk!
https://blog.mobilerecharge.com/wp-content/uploads/2015/02/MR_app.jpg
322
546
Aura Badiu
https://blog.mobilerecharge.com/wp-content/uploads/2013/11/blog.mr_.logo_.png
Aura Badiu
2015-02-02 11:08:33
2015-02-06 10:49:48
5 free apps any expat should try in 2015