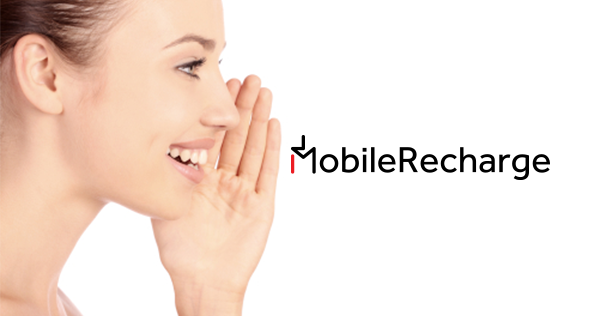 How to top up family mobiles in France or Spain
Birthdays or other anniversaries are inevitable in our lives. And when you're away from your native country, there comes a time when you need to send a quick gift home. If you're well informed on the preferences of the person you want to surprise, you can contribute to a collective home-present or send your own.
But what if these two are not available? Then there's a trick: you can save money and time by sending mobile credit to a person's cell phone in another country. Online! How to top up a mobile abroad is piece of cake once you understand its benefits.
 If you are from France or Spain you can now send a mobile recharge to any of the two countries on MobileRecharge.com only. And you're probably not the only one who will make this their emergency anniversary kit. Only in 2007, there were around 400,000 French moving to the USA and Germany, and 800,000 Spanish to France, Germany, Argentina and the USA. Pretty waw, right?
 Advantages of long-distance mobile top ups
✔ Your gift reaches the destination instantly with MobileRecharge.com at the highest value on the international market.
✔ It takes 1 minute or less to place the order.
✔ Invoice displayed in your online account on MobileRecharge.com in real time.
✔ No hassle to search for a gift.
✔ No hassle to find secure and fast shipping.
✔ No need to be a computer literate to place an order.
✔ MobileRecharge app is free to download on App Store or Google Play (Play Store); Spanish version available for Android users.
✔ Payment possible with PayPal and any major card, no matter the currency.
✔ No hassle about remembering or writing down the phone number. You can use your own phone Contacts.
✔ No need to read tutorials to know how to top up, because interfaces are simple and intuitive.
How to top up easily as 1,2,3 
Make sure you have an account on MobileRecharge.com >> it's 100% free for lifetime. First, Pick the famous person or the star of the day; whether your sister, mom or an old friend in France or Spain.
❶ Select their network from a list of 22 operators in Spain, and three major in France
❷ Enter number
❸ Select amount and proceed to easy & safe payment.
France accepts mobile top ups for numbers belonging to Bouygues Telecom, Lebara and Lycamobile. The minimum amount that can be sent is $7.15 USD or the equivalent. That is available for top ups of Lebara and Lycamobiles. For Bouygues cell phones, the minimum value required is $14.30 USD.
Spain is the queen of generosity! 22 networks in Spain are ready to receive top ups. More precisely, all prepaid numbers pertaining to the following operators can be refilled with the minimum amount of $6 to $8 USD or the equivalent: Movistar, Yoigo, Vodafone, Orange, Lebara, Lycamobile, Vodafone, Orbitel Movil, Best Móvil, Carrefour Móvil, Digi Mobil, Happy Móvil, GT Mobile, Jazztel, You Mobile, Simyo, Tuenti, Ortel Mobile, Mobilcat, MásMóvil, Euskaltel, Hits Mobile.

The only condition to send mobile credit to France or Spain or any other European country, remains that the sender has a free account on MobileRecharge.com. The account is never due, plus no maintenance fees apply.
Watch out for the daily promotions!
One way to amaze yourself while giving a gift is to get more credit than selected, while paying nothing extra. It's not only possible, but pretty probable on MobileRecharge.com! Daily promotions can be followed on:
Twitter
Facebook
Promotions section on the website top bar
//
You're 1 minute away from making a #topup, #mobilerecharge, #airtime or whatever you call it: http://t.co/4y2nHZi0WR pic.twitter.com/XwWhQcoxUm

//

— MobileRecharge.com (@MobileRecharges) March 4, 2015
//
https://blog.mobilerecharge.com/wp-content/uploads/2015/03/France_MR.png
316
600
Aura Badiu
https://blog.mobilerecharge.com/wp-content/uploads/2013/11/blog.mr_.logo_.png
Aura Badiu
2015-03-09 16:16:54
2018-04-26 12:08:16
How to top up family mobiles in France or Spain