Let's talk PROMOTIONS, top up promotions in March…
One of the best ways for expats to save on their gifts home or regular expenses for their families and friends back home is to hunt promotions. Take it easy, don't hunt them down. But be more vigilant… We're making it easier for you this month to get the top up promotions in your news feed. Here they are! The Oscar nominees in the category Best Top Up Promotions in March for our beloved Diaspora on MobileRecharge.com. Oh, the recharge time remains the same, few seconds only. There are more promotions running daily, besides the nominees here. And remember, you have all our Support in case you need it.
Cubacel extends promotion & introduces the 120 CUC Bonus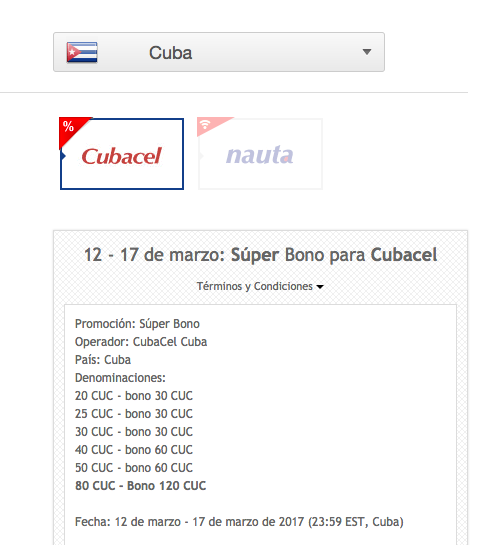 This is the most appealing BONO de Cubacel of the top up promotions in 2017. On one hand, the promotional period lasts 6 days instead of 5. Plus the Cubacel Bonus amounts to 120 CUC for recharges of 80 CUC from abroad. More options, more time, more Bonus for the families and friends of Cubans abroad!
In other words, MobileRecharge.com team tailored a smarter alternative to Doble Bono to make the best of the Cubacel mobile credit Cubans buy for their folks in Cuba with MobileRecharge.com.
100% EXTRA Digicel credit when you buy credit for a mobile in the Caribbean
Many of the Bonuses for mobile recharges to the Caribbean are available until the end of March, 2017. For the moment, Digicel is the most generous network in the southern Caribbean sea by doubling the top up automatically, while the Caribbean sender in the diaspora pays only for the basic amount. Sounds good, right?
The extra credit of the top up promotions include mostly calls and texts. For Jamaica, though, it also gives out 1GB, 2GB or 3GB of data according to the value of the order.
In case you wonder what's the minimum amount to order online and receive the Bonus, it varies according to the country. Let's see some examples:
AWG 40 for top ups to Aruba
XCD 60 for top ups to Anguilla, Antigua and Barbuda, Saint Kitts and Nevis and Dominica
XCD 100 for top ups to Saint Lucia
BBD 50 for top ups to Barbados
$35 for top ups to Bermuda and Cayman Islands
$20 for top ups to British Virgin Islands, Curacao, Grenada, St Vincent Grenadines, Turks and Caicos Islands and Caribbean Netherlands
$10 for top ups to Jamaica
TTD 300 for top ups to Trinidad and Tobago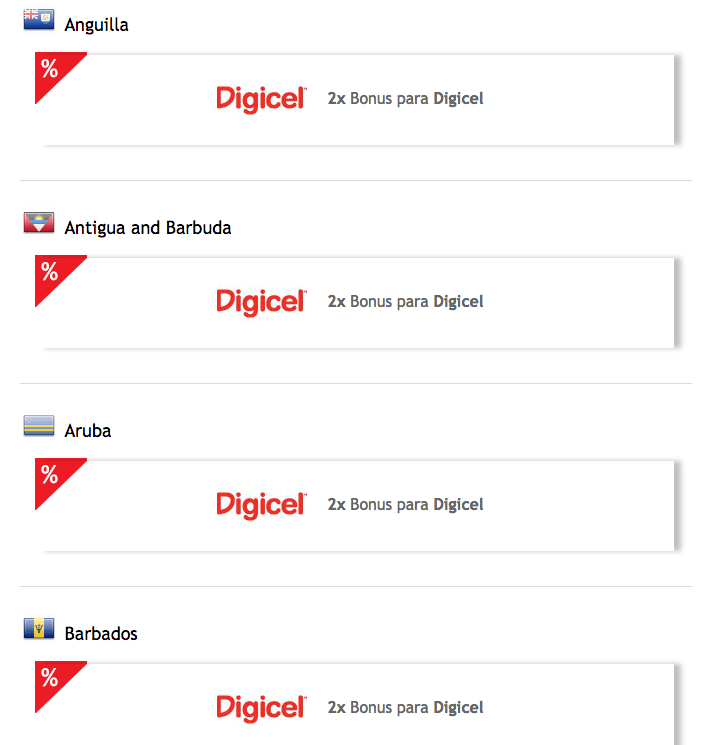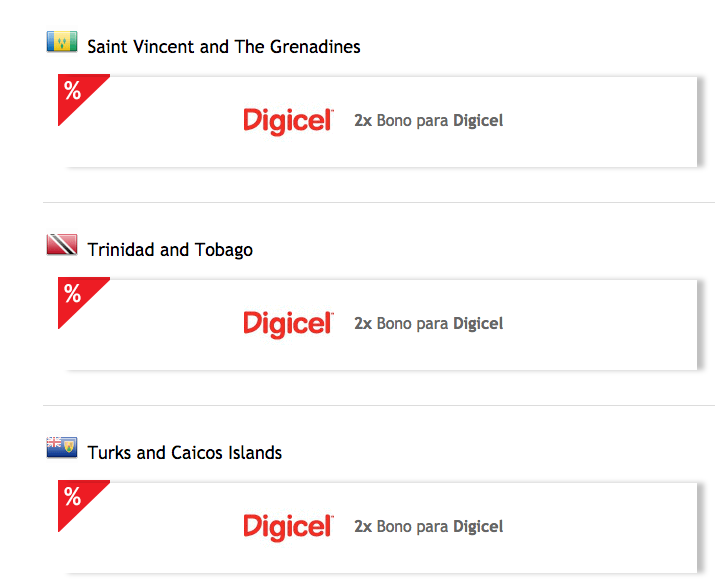 https://blog.mobilerecharge.com/wp-content/uploads/2017/03/2016.03.06-mobileRecharge.png
321
845
Aura Badiu
https://blog.mobilerecharge.com/wp-content/uploads/2013/11/blog.mr_.logo_.png
Aura Badiu
2017-03-09 17:33:43
2018-04-26 12:07:55
Let's talk PROMOTIONS, top up promotions in March…