4 Reasons to send mobile credit to Bangladesh, China, Myanmar, Singapore or Solomon Islands
Did you know?
A new trend is getting more and more popular these days among expats, the so called online mobile recharge, also known as airtime, mobile top up, refill or load. It basically means that you can send mobile credit from one country to another online, on a website or using an app. More specifically, you can credit  a mobile abroad from your online account. MobileRecahrge.com offers a free account, and is a leading facilitator for these type of modern transactions.
Thousands of hundred of people worldwide make mobile credit top ups from country to country regularly. Why is that? Those who use long-distance top up extensively have mainly 3 reasons:
to support friends or family in another country by crediting their phones
to send a gift almost as quick as a wink, without hussle and while on the go or laying back comfortably at home
to control where the money they send home goes, an option which money transfers cannot offer
Expats are those most familiar with this possibility. Why? Because they are somehow morally dedicated to help their families and friends left behind after having moved to another country, especially when a good start up in a different society and a new workplace gives them the financial security to afford this aid.
Let's do the math first
The world market for such long-distance facilities as mobile top ups was inevitable. Let's do the math.
According to eMarketer there should be 4.55 billion people worldwide to use a mobile phone by now, out of the 7 billion humans living on Earth. Also, the number of expats worldwide is growing from year to year with international mobility getting more dynamic due to a new multicultural view of marketplaces and workplaces, plus new markets, new industries and thus new work possibilities in highly economically developed societies.
Take the Bangladeshi diaspora for example. Numbers are huge: 2,500,000  in Saudi Arabia in 2010 according to Wikipedia. About 500,000 Bangladeshi in UK and Malaysia, and over 200,000 in the USA according to the same source. In translation, there are many Bangladeshi outside their country who have now the option to send mobile credit to Bangladesh mobiles, which are numerous too. Perfect match!
Your folks & pals need your support
Most of the immigrant waves in the last years had one good reason: people wnated to make new start in a country with a better economic life. Most of the expats sharing this story, find it natural to be a source of support for their families back home. And besides sending money through expensive money transfers, a new way came to light: crediting their phones from the distance at  a really low price. Based on this need, such services as MobileRecharge.com came to life. But few know that these services different in terms of processing fee and coverage, not to mention the attention to fairness.
The shortcut to home: gifts delivered in 1 minute
Many of us are looking to send a gift almost as quick as a wink, especially when we're busy to wander through the stores or remember a birthday in the last minute. And who hasn't been hunted by rush, please raise your hand right now!
 It takes 2 reasons for a quick and easy online top up, just like in the register's office before saying the vows: simple form to fill in and someone loved on your mind. We've counted and it takes less than 1 minute on MobileRecharge.com. No matter the distance. Other pros would be that if you use MobileRecharge app you can top up on the go, and not only while laying back comfortably in your chair at home.
No hassle and no hidden fees… the way we all like it
Mobile credit transfers or top ups are the easy alternative to both money transfers and sending parcels or long-distance delivery of goods. Why easier? Because on the one hand, money transfers are expensive if they are quick; if they aren't, which is the case of electronic money transfer, it takes several days to take it happen, and not 1 minute at most as it holds true for mobile top ups with MobileRecharge.com.
 On the other hand, transfer of goods may be risky. We may send the right or the wrong things, plus really expensive. International parcel services are $7 dollars up, while an international top up is around $1 or $2 depending on the value. The value you send, the processing fee, they are all in your checkout on MobileRecharge.com, as well as on your invoice for future reference.
Keep track of the money you send home
As feedback shows, many expats like to know where the money they send home go to. How they are used. Are you one of them? Instead of playing a tyrant from the distance, asking questions, doubting and diving deep into suspicion,  to control where the money they send home goes, an option which money transfers cannot offer
Coverage & networks 
For such countries as Bangladesh, China, Myanmar, Singapore or Solomon Islands,  top ups are possible with MobileRecharge.com. This provider is among the very few providers, if not the only option. Top ups for this countries are possible to all operators.
For Bangladesh,  mobiles that are ready to receive airtime pertain to: Airtel, Teletalk, Citycell, Grameenphone, Robi, Banglalink. The minimum amount that can be recharged is around $6 or $7 according to the operator, while the maximum is of $15.22.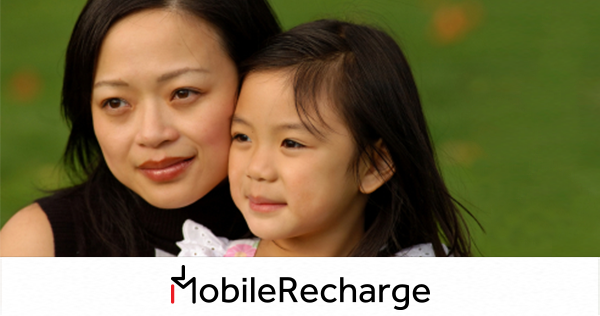 Chinese expats have also the chance to send mobile credit to China mobiles from anywhere in the world. Since China has 1.218 billion subscribers in total out of a population of 1.3 billion citizens, the market can be labelled as highly welcoming. All 3 operators in China are ready to facilitate the international top ups though MobileRecharge.com: China Mobile, China Unicom, China Telecom.
In Myanmar, only Telenor mobiles can receive Telenor refills from other countries. The MobileRecharge.com team is working on making top ups to the other 2 national operators available soon. The minimum amount one can send to a mobile in Myanmar is $6.11, while the maximum is $12.22. Yet, there is no restriction of making several recharges during one day or any other period of time.
Top ups to Singapore are now available for cell phones pertaining to M1, StarHub and Singtel Mobile. The amounts accepted range from $6 to $50, depending on the network.
Solomon Islands in Papua New Guinea accepts top ups for mobiles pertaining to the unique operator in the country Our Telekom. The operator has 30,000 subscribers in total and a large number of citizens outside the country, so there is a high top up request estimated.  
Willing to try a mobile mobile top up to Bangladesh, China, Myanmar, Singapore or Solomon Islands?
There are 3 easy steps for mission accomplished in less than 1 minute:
All in all, top ups on MobileRecharge.com work easily if you:
are looking to send a gift abroad
are willing to support your fellows back home with some mobile credit
want to know where your money goes
want the best deal on the market in terms of amount recharged – price ratio
get daily promotions to save money
want a friendly customer support for your possible questions
free account
https://blog.mobilerecharge.com/wp-content/uploads/2015/02/cober_blog_bangladesh.png
481
991
Aura Badiu
https://blog.mobilerecharge.com/wp-content/uploads/2013/11/blog.mr_.logo_.png
Aura Badiu
2015-02-09 15:48:30
2015-02-09 15:48:30
4 Reasons to send mobile credit to Bangladesh, China, Myanmar, Singapore or Solomon Islands