5 reasons Hispanic expats find MobileRecharge app topnotch
The courageous and curious Hispanic who made a daring turn and immigrated to the USA, Canada or other remote areas, experience what some immigration analysts called a paradox. We known that moving to a new country, and a totally different culture is very challenging, because people setting up MobileRecharge.com have experienced it too. Still, Latin American expats are acknowledged as successful ethnic groups in their new countries even from the first generation.
Why Latin American expats are successful 
A recent article on slate.com explains why the Mexican-Americans are the second most successful group in the USA for 3 paradoxical reasons, taking into consideration that they started from the bottom. There are three bittersweet ingredients leading to their great adaptation skills: a cultural superiority complex, impulse control, and lack of security.
Cubans, on the other hand, are top of the adventurers. They got not only to Canada and the USA, but as far as Russia, China, India, Germany, Ukraine, UK and other far-far-away lands.
Hispanic expats brought their spicy habits and their passionate spirit to the new land. One of the great things any tourist or local reports on United States or Canada is the multicultural way of living, and that is to a great extent due to Latin Americans too.
Where did they go?
Dominican Republic immigrants are also known as highly adaptive. In 2007 there were over 700,000 only in the USA, yet less than the number of the El Salvadorian expats right before their second choice Canada.
Venezuela was also in the top 5 list of the Dominicans and expats from Costa Rica. But Venezuela was also Colombians' choice, and it was as tempting as the USA.
Hondurans on the other hand preferred closer destinations like Nicaragua, Guatemala, Belize, El Salvador, besides the USA, to make a start up.
Expats from Guatemala also chose the USA and Canada, the melting pot nests of struggle and comfort. Yet, Mexico was also a welcoming new home for them.
1. Anyone can send mobile credit to relatives and friends home
MobileRecharge app for Android and iOS has been an option on the rise for some time now, especially for expats. Currently, there are roughly 6 billion active cell phones in the world out of the 7 billion world population. The number is huge, let's face it. So, then, it comes naturally to assume that in today's world characterized by cross country mobility, mobile recharges are popular, and international mobile recharges necessary.
Such app-to-phone mobile credit transfers are also known as top ups or airtime. They are one of simplest way, if not the simplest, to support folks and friends in Central and South American countries. It's also widely used to send a swift gift abroad, by purchasing it online. Mobile credit is a gift that suits all tastes.
2. MobileRecharge app for Android is available in Spanish too
The app itself is getting more sociable. The Android version is now accessible in Spanish too, besides English. How come? Well, you know how talkative and honest Hispanics are! Thank goodness to that! So, our Latin American fans and friends shared their feedback eagerly to convince MobileRecharge app developers put on a Spanish skin too. Nothing else changed, all functions stayed the same.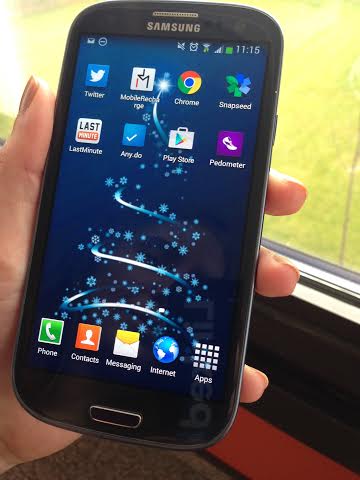 3. Saving time, effort and money on gift shopping
Going shopping for gift hunting may be relaxing for some and sometimes. Yet when it comes to last minute gifts it's like a curse or a punishment. If it probably takes longer to decide to send mobile credit to Mexico, Cuba, Colombia, Nicaragua, Dominican Republic, Honduras, Ecuador, Costa Rica, Guatemala, El Salvador or other Latin American countries. It takes less than 1 minute to make the recharge due to the simple interfaces, the intuitive easy steps. The amount reaches the number in Central or South America instantly.
There is no need to put down the number before making the top up, or go forward and back from phone contacts to the app. No copy paste needed. The big fish with MobileRecharge app is that you can simply use the phone contacts directly, because the app includes the phone contacts directly.
Hispanic are generous, no doubt about that. MobileRecharge app goes hand in hand with that native drive. What makes current customers stick to MobileRecharge app is also:
The good price on the international top ups; the recharge value is the best on the market
The shortcut available for all favorite numbers
Friendly support from our kind and friendly assistance team.
4. Daily Bonuses up to 800%
Daily promotions are rolling and rolling on MobileRecharge app homepage. Banners have real time updates. Countries in South and Central America get 100% to 800% free extra credit during promotions.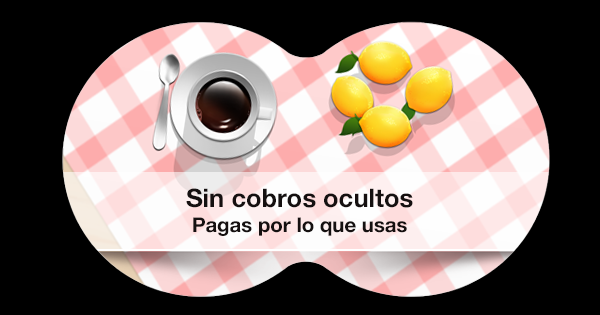 Most common bonuses are on refills to Mexico, Cuba, Colombia, Nicaragua, Dominican Republic, Guatemala, El Salvador, Ecuador, Honduras and Costa Rica. And almost every month, "Doble Bono" is the rhythm to send gifts to Cuba consisting of mobile credit.
5. MobileRecharge app is free to download
Zero costs to install MobileRecharge app! That makes it really catchy and affordable. For the moment it is only ready for iOS and Android devices.
If you're curious… 
You can try MobileRecharge app anytime en español or English if you have an Android device. It's free to download from your phone's Google Play store! If English and iOS are your favs, install MobileRecharge app on your iPhone, iPad or iPod for free.
There are thousands of customers already using MobileRecharge app for Android and iOS.
https://blog.mobilerecharge.com/wp-content/uploads/2015/02/iStock_000019063405XXXLarge.jpg
3744
5616
Aura Badiu
https://blog.mobilerecharge.com/wp-content/uploads/2013/11/blog.mr_.logo_.png
Aura Badiu
2015-02-16 18:38:10
2015-02-17 16:27:05
5 reasons Hispanic expats find MobileRecharge app topnotch