What makes you relax when you finish shift at your expat jobs?
Expat jobs can be more tiring than other jobs for at least one reason: they come with a small print section, that includes working more for less sometimes, or work extra to stay on top. You may have been there before… No matter if academic-related or hard physical work involved, expat jobs are like the cherry on a huge adaptation cake with many sweet or hard-to-chew layers. So, in the evening, it all comes down to a very important question that can save lives. As a hard-working expat, what makes you relax? 
We asked that question in the Facebook community where expat jobs got people moving from one part of the world to remote and unexpected places. It was around World Top Up Day 2018, in November, but that doesn't change the way we feel about ways to relax, right?
#1 Listening to music while…
Sitting on the beach (Angelo Del Rosario) or moving around through the house. That's what some expats do. Others find relaxation after finishing their expat jobs  in lying in bed while listening to music. And some prefer acoustic music to gadgets, which is definitely more vivid. Which leaves us with a question. Why is listening to music so popular among people…
So, how many of these effects did you expect when having some time to relax when expat jobs were the other side of your commuting train or a newspaper announcement?  :)
#2 Unexpectedly! Feeling safe to make fast mobile top ups
Really? Is that relaxing? How?
So then, we re-read some expats' explanations on MobileRecharge Facebook page.  It seems that an easy-to-use app is relaxing. Or resting assured that MobileRecharge.com or MobileRecharge app is there for you to fill in your intention and keep it safe… is relaxing.
So, what's easy and helpful is relaxing. We wouldn't have thought of that! Thank you for sharing, guys!




#3 Sitting on the beach
Angelo Del Rosario from Punta Cana, our friend in MobileRecharge.com community, confessed his best way to relax when his expat job is over is "Sitting by the ocean with a margarita" :) Luckily, that's possible when you've got the ocean close. :) Alternatively, there are parks, walking down the less busy areas of a city. The idea is to stay connected to the sky, the grass, the air. It makes wonders upon any 4 wall-mind. And expat jobs are mainly indoors nowadays, so not everyone is lucky (or not) to work in the open air…
#4 A glass of wine
Wine is an age old tradition with 10,000 varieties worldwide. Did you know that? :) Considering most people don't suffer from oenophobia (fear of wine; yes, such thing exists) it's most likely we find pleasure in this drink. It comes with flavors and an appetite for talk and relaxation in most cultures thanks to many years of practice, if we can call it like that.
If you're curious to relax reading fun facts about wine, you may find this article from siponthisjiuce.com cool. Just a teaser:
Besides churches and monasteries, two other great medieval institutions derived much of their income from wine: hospitals and universities. The most famous medieval wine-endowed hospital is the beautiful Hôtel-Dieu in Beaune, France, it is now a museum.
#5 Yoga and meditation
People who don't love hardcore sports have probably picked yoga as the best alternative to not-moving-at-all except to go have their lunch break at their expat jobs. But everyone practicing it, whether a rookie or a master, knows the benefits and pleasure of balance and calmness associated with yoga. Here are a few on the American Osteopathic Association website…
increased flexibility
increased muscle strength and tone
improved respiration, energy and vitality
maintaining a balanced metabolism
weight reduction
cardio and circulatory health
improved athletic performance
protection from injury
For expat jobs that involve hard work, Yoga can be an oasis of relaxation, and for the static ones we call "wally" due to the 4-wall-a-day situation, it can also be a time for muscle training and physical practice.
Meditation is a different animal from the same forest. It's basically a different mind focus. Here are some benefits from HealthLine.com to get you started.
Home YOGA smart tip:
If you're too busy with your expat jobs to go to a studio, try the home work out with the fine videos from DoYogaWithMe.
#6 Talking on the phone
You may also find relaxing talking on the phone. Or not. Either way, what many people don't know about life after our expat jobs is that when you're missing people back home badly, talking to them, hearing their voice is inevitably a pleasure that will relax your senses and emotional muscle.
Many expat friends save big with KeepCalling app or KeepCalling.com. The rates are low, features are free and the service is most useful for those whose parents are not using the Internet. Calls go smoothly to their old school phones, landlines or pay phones.
#7 The "Let's go" feeling…
Some expat friends confessed that adrenaline comes in handy to relax. :) The enthusiasm of going somewhere new, traveling for curiosity and mobility, jumping in the car or train and "Let's go" gives their body a relaxing boost. We totally get the feeling! :)
#8 Eat, sleep, spend money
Eat, pray, love? Nope!
Eat, sleep, spend money is a recipe that assures the basics of survival, as well as a high dose of dopamine in going shopping and going out. No harm in that, our fans confirm it's a 100% relaxing way to live when leaving their expats jobs. Measure aka balance is the only thing to consider to stay away from madness or bankruptcy. Or both!
#9 Playing with animals
All Cesar Millan fans, be aware! He's an expat just like you, born in Mexico. So you have more than one thing in common. ;) Playing is also something we as humans have in common with all animals. It gives up strong intellect activity and gets you into the childlike play after the brainy rush of our expat jobs. But as Mr. Millan is saying, pay attention to the rhythm of the play.
If dogs, for example, play too rough, discourage that behaviour. Playing is the animal way to explore and socialize with other animals and people, but it can lead to bitting if the behaviour is not corrected. You can read more about the topic on cesarway.com.
#10 Coffee & talk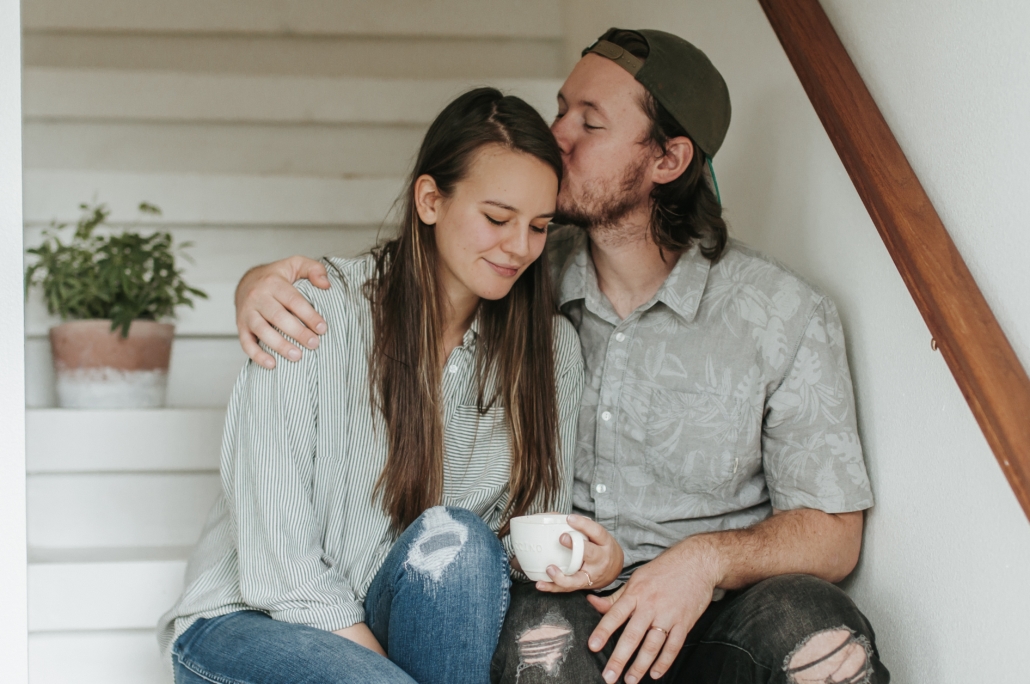 Some of the expats we know find it relaxing to talk to their mom face to face over a coffee. Others, prefer a long-distance talk on the phone over a coffee. Some expat jobs allow the coffee break, a good time to relax with coffee and talk. If the expat jobs you have are more strict, home coffee and home talk makes the home sweet home stay!
#11 Reading
Those very curious personalities will not settle with a line in a magazine or a leaflet. They need articles, books, the extra mile. For them, reading is relaxing thanks to the cognitive engagement it facilitates, the novelty of the situation, the detachment from the street, the kitchen or their expat jobs. They love when ideas connect to personal experience or knowledge. And they taste of nice vocabulary, of course, for those keen on words…
#12 Watching my favorite TV series
According to IMDb, top 5 most popular TV series at the beginning of 2019 are:
Game of Thrones
Breaking Bad
Band of Brothers
Sherlock
Rick and Morthy
But we have heard different top 5 lists in the street.
Do you have the habit of getting back to a TV series when finishing your expat job? Which makes you relax?
Leave a comment below to give us more tips. Is it a stand up comedy? Or the latest drama TV series on Netflix? Help us pick!
#13 Massage
Giving a long massage or receiving some? Which is it for you? 
Emory University professor can give you more details about the whole range of benefits of massaging. 3 minute grasp. ;)
#14 Talking to a kind Customer Service agent
People can help you ruin your mood or make your day. Of course, your attitude to it is the key… We're all customers in need of information and people in need for affection. And if you remember, not all your customer service interactions were wow.
Cyprian Cox stated that it can be not only useful, but also relaxing talking to a kind, huuuuuman voice instead of a robot when getting in touch with customer service. Good people can lead you towards the solution like a great dancing partner… Just pay attention to the steps, and everything will turn out just right.
We learned it the easy way, to be honest. Our reps are first of all customers themselves aware of that, and then it comes easily to be kind and empathic.
#15 Impress with a Surprise top up
You know better by now. The gift that never fails from an expat point of view is mobile credit. Whether it's data or calling minutes, everybody uses some to crush the distance and connect with other fellows for some news, small talk, or that conversation we need to have. :)
MobileRecharge.com Facebook fans shared something it never crossed our minds: it's relaxing to send a gift online in seconds, and know that the surprise on the other end is instant. It's like pressing the button and then picturing your brother smiling miles away…
Fill in this simple online form… No contract needed. Distance is irrelevant.
Choose the country and carrier, next enter the phone number of your contact.
Select the amount you would like to send. Check the amount your friend/relative will receive in their currency and the total amount you need to cover.
Confirm the top up, proceed to payment and you're done. The airtime gets to your friend's or relative's mobile immediately.
https://blog.mobilerecharge.com/wp-content/uploads/2019/01/eli-defaria-100532-unsplash.jpg
3840
5760
Aura Badiu
https://blog.mobilerecharge.com/wp-content/uploads/2013/11/blog.mr_.logo_.png
Aura Badiu
2019-01-29 11:25:07
2019-01-29 13:44:29
What makes you relax when you finish shift at your expat jobs?