It's only when we miss someone or something that we realise what we feel. So, what WE MISS is what WE LOVE, right?
When you're an expat like most of
MobileRecharge.com
fans, homesickness is inevitable. That's what all expats have in common. No matter the root culture, the differences or on the opposite, the resemblance in style, we miss what we know, because that's part of our identity.
On September 27, MobileRecharge.com launched a Facebook CONTEST to celebrate the fact that "It's OK to be homesick".
Leave a comment on Facebook & you can win a free top up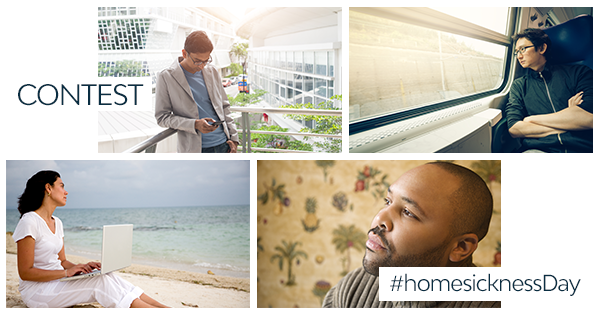 "What do you miss about home?" If you feel like answering this question, you automatically enter the race for a free top up to the country and person of your choice. MobileRecharge.com does not only cover the processing fee or the basic amount, but everything. The winner will be randomly picked from those who shared their answer in a comment to the video post below. The prize is a 100% free top up.
If you want to participate, join our expat Facebook community. Then leave your comment.
The CONTEST powered by
MobileRecharge.com
is ON until September 29. The only tiny thing you need to share with the expat community on MobileRecharge.com in a commnet, is an honest answer to the question: "What do you miss about Home?"
Other expats share first…
We've talked to expats like you and we somehow agreed: it's OK to be homesick! Think about it!   :)
 And guess what, you're also invited.
Expats of different ethnic origin took the floor to share what they miss most about home. We wont't reveal their confessions. Watch the video!
https://blog.mobilerecharge.com/wp-content/uploads/2016/09/KC.com_cover_G_Homesickness.png
608
1080
Aura Badiu
https://blog.mobilerecharge.com/wp-content/uploads/2013/11/blog.mr_.logo_.png
Aura Badiu
2016-09-28 19:20:53
2018-04-26 12:08:00
Win a 100% free top up this week, around International Homesickness Day!