What questions to ask yourself when you choose your top up service
Making a mobile top up online has become a craze in the last years.
Some look for an online provider to help them top up their own mobile, because it's fast and easy and saves time and traffic jam stress. There are others, most of them expats, who choose to send credit to mobiles abroad, that belong to parents or other relatives, and friends. This is their way to support people back home.
The market is growing, and there are some questions you'd better ask yourself before you decide which top up service you should go for. It will save time, resources and a lot of hassle in the long run. We speak by experience, 14 years more precisely! :)
Can I top up online?
If you want to stay cool and efficient, online is easier. Easy also from a financial perspective. Processing costs are lower because the offline administration costs disappear.
A website like MobileRecharge.com or a free to install app like MobileRecharge app facilitate mobile top ups in seconds.
Is the mobile top up service instant?
This is something worth checking out if "instant" is something you're looking for when it comes to online transfers.
Top ups that people send with MobileRecharge.com are instant, and that is why we cannot imagine otherwise.
Do they have hidden fees?
Oh, yes! Just like in your personal relationships, fairness is a big deal and can lead to dramas and mistrust. We better be honest and transparent, than deceive for good.
On MobileRecharge.com there are no hidden fees, nothing hidden in small letters in the Terms and Conditions paragraph. On the checkout, each transaction has all the details displayed, including the processing fee.
Does my bank account currency count?
No! At least not for MobileRecharge.com. Yet, you may want to check this out in other services that seem appealing.
How secure is it?
That's one of the best questions. Because things may go well until one day when a breach in the system opens doors to money hunters. Don't get scared, it's just a warning.
Fortunately, this is something MobileRecharge.com has solved for good and even received a Verified & Certified certificate for its well built defense system. 100% secure is something we find comfortable! :)
Do they have promotions for me?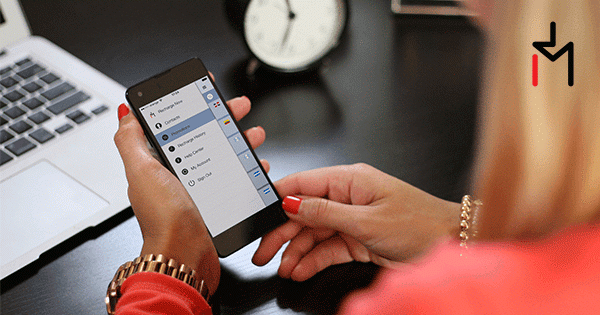 This is not an essential question when you pick your service. Yet, it may be useful to make the difference between good and very good. You know what I mean?
For example, there are services which offer Bonuses once a month for mobile recharges to Cuba. MobileRecharge.com, on the other hand, hosts daily promotions for several countries worldwide, including Cuba.
Can I top up my phone and someone else's too?
This question is most relevant for those who need to top up the mobile of a friend abroad, as well as their own phone. Why not?!
And some services allow self service, but not mobile credit transfers. On MobileRecharge.com anyone can send credit to their own phone or someone else's from the same account.
Can I pay with my card or PayPal?
Imagine you only have an American Express card. You pick the first top up service that pops up in your browser, open an account and then learn you cannot get the credit since your credit card is not accepted. 1 minute of frustration and few spent in vain opening an account. Skip that by looking first in the footer of a website. Here is an example.
MobileRecharge.com accepts all major cards, no matter the currency of the account. Plus, there are many who prefer PayPal instead. And MobileRecharge.com is ready for that too.
Is there something fishy about the "free top ups"advertised?
Yes and yes. Yes, because that's a good question. And yes, there is something fishy about such services. Avoid them, or look into them with skepticism. Volunteers and Mother Theresa's do not work for top up businesses. Honestly!
Such scams always require something in return, whether big money or a big service, who knows what.
If I have a question, do they have a chat to contact them easily?
Imagine there are times you need an explanation, or some details about transactions or else. Some services do not answer the phone, some put you on hold for hours, some do not have chat or email response integrated. Then you shout out loud: "Where is everyone? Can anyone hear me?"
The ideal way is to be able to get an instant answer in a Facebook, or a chat message. An email address is also useful if you need to store the conversation. And MobileRecharge.com has them all.
Do they take care of their customers as they should?
Check review websites and see if complaints are answered, or their Facebook pages and see how comments are handled. This is a good clue for how top up services treat their customers. Do they have a BBB certificate in the footer of the website, because that's an official entity that guarantees the quality of their service and customer satisfaction.
Here is an example.
Do they have good reviews?
Trustpilot.com is one of the platforms where customers turn for reviews. Look for the company you're interested in there, and check their reviews and general rating. 3 stars means that the top up service are doing a good job in terms of quality and customer satisfaction but 4 and 5 stars tell volumes. Those are trustworthy providers.

Do they have any extras for me?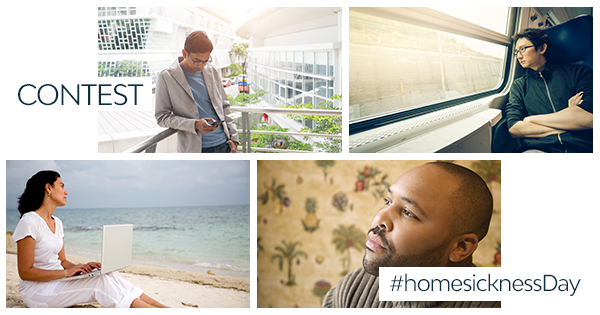 Why not? If you are undecided between two or more online top up services, check the extras. Free features like nicknames for fast recharges, account history, access to invoices are some extras. MobileRecharge.com also hosts frequent contests when giveaways are pretty generous.
On World Top ups Day, November 10, there is always a surprise for customers and fans. But Halloween contests, Heritage Month contests, Valentine's Day, etc… are part of the show.
https://blog.mobilerecharge.com/wp-content/uploads/2016/10/Blog_MR.com_Oct4.png
321
845
Aura Badiu
https://blog.mobilerecharge.com/wp-content/uploads/2013/11/blog.mr_.logo_.png
Aura Badiu
2016-10-06 20:40:17
2018-04-26 12:07:59
What questions to ask yourself when you choose your top up service