How to save money & time on your long-distance Easter gifts
Many of us have already been through the adventure of sending a package from one country to another. And if you'll need it in the future, get ready for some hassle, no joke about it. To spare you of Easter hunting head-aches, we put together a list you may find useful before you decide upon your Easter gifts this year.
Give yourself some break from going shopping, spending time looking for the right thing and the right size or color, packing, going to the post office, or finding yourself unable to avoid high costs. Instead check some alternatives.
If you haven't tried it yet, consider sending your Easter gift online this year. Here are at least 3 good reasons:
 Really fast. How about 1 minute?
 And when we say fast we think about online purchases of 1 to 10 minutes.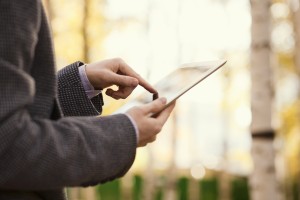 If it takes longer to place your order, the service has not been optimized for quick moves. On MobileRecharge.com for example it takes 1 minute to fill in a top up form and send the mobile credit amount. It then gets instantly to the number you've transferred it to.
Let's take another example. Think about an e-card. If it takes longer than 10 minutes, that's because it probably took you longer to decide upon the layout and which picture to upload. Money transfers via credit card takes about 10 minutes with an optimized service, and about 1 hour with most e-services for country-to-country transfers.
Much cheaper than offline package delivery

The reason is as simple as pressing Enter. It requires little resources due to the economical  environment of the Internet. And since mobile is getting more and more popular, most companies simplified their online purchase to fit the mobile user's style.
For example, sending a parcel overseas with the British Royal Mail costs between $4.73 and $12.13 at present. With Australia Post it costs $33.50 for a 2 kilo parcel sent via Registered Post International. With MobileRecharge.com, the fee for an online top up sent to your family or friend's mobile is around $1 according to the amount and operator.
Look for the best cost-quality ratio
Don't be afraid to compare similar products. There are specialized websites for each country making such comparisons available for you. From technology products to websites, they can have the answer to your question. Don't hesitate to skim the forums too. People's feedback and recommendation is the most authentic.
Whether online or offline, once you have a clear idea what you want to send as a gift, try to read some reviews on Trustpilot.com, ResellerRatings.com or other review websites and see which is the most trusted among the suppliers available. Why? Because if they don't assure high security of transactions you may end up with no Easter gifts whatsoever.
If you pick an online provider, then there is another check you could make. Look at the labels on the website. For example, TRUSTe and BBB on MobileRecharge.com stand as certifications for its highly security and 100% customer satisfaction.
Choosing a gift is a hard deal for many. Especially on Easter, when offers spoil us all over the place.  Expats prefer those kind of Easter gifts that suits all tastes… well, almost all.
That's how we found out Mobile Recharge is a good choice. Almost everyone has a mobile these days, and mobile credit is always welcome. So, a top up is a fast, secure and practical gift. Moreover, every week there are plenty of promotions running for top ups to Latin American countries as well as Asia and Africa.
On Easter a 5% discount applies on all top ups, no matter the destination country. The promotion is valid on April 1st and April 2nd, 2015.
Get them a ticket to their dream-like destination
There is no surprise that Easter is every year. :)  The same way you can pick any occasion that suits your friend's or you family's calendar and plan a trip ahead. This way, you could buy tickets at a lower price.
All in all
Online has made it easier for expats to send Easter gifts in seconds. Whether it's an international service or a local one in the country where friends or family lives, it's worth having a look over possibilities. Mobile top ups are among the fastest and most economical gifts that can be sent overseas. This Easter, MobileRecharge.com helps you save even more money by launching coupon EA5TER for 5% discount on top ups made anywhere in the world on April 1st and 2nd. Give it a try or continue your Easter hunting with the aspects above in mind. 
https://blog.mobilerecharge.com/wp-content/uploads/2015/03/FB-EN-Cover-Image.png
315
851
Aura Badiu
https://blog.mobilerecharge.com/wp-content/uploads/2013/11/blog.mr_.logo_.png
Aura Badiu
2015-03-30 17:56:46
2018-04-26 12:08:15
How to save money & time on your long-distance Easter gifts