25 most awaited operators for your top ups to Iran, Uzbekistan, Uganda, Zimbabwe, Zambia, Lebanon, Poland and many more
More people will receive mobile credit from friends and family abroad starting this month. Because thanks to your valuable feedback, we've added 25 more operators on MobileRecharge.com. The new networks that can now receive top ups from abroad are from Europe, Asia, Africa and North America, and are available permanently at http://mobilerecharge.com/ . One can now send mobile credit to cell phones pertaining to Beeline Uzbekistan, Alfa Lebanon, BlueSky in American Samoa, Our Telekom in Solomon Islands, Belize Telecom, Digicel in Bermuda plus Guadeloupe and Martinique, Claro Costa Rica and Telsur Chile.
Still wondering if Mobile Recharge is a good option? As a service it is most appreciated by those who need to support friends and especially family at distance, or send a gift on different occasions. Such long-distance top ups are part of a pretty new trend that is getting more and more popular, that of transfer of goods.
Mobile Recharges are an instant and economical way to send mobile credit. They are effective not only because they help save time. They help one control the use of money that is sent in another country or even locally.
25 new mobile operators on MobileRecharge.com are now available for international instant top ups to the following countries:
Uzbekistan
Iran
Lebanon
American Samoa
Solomon Islands
Belize
Bermuda
Guadeloupe
Martinique
Burundi
Costa Rica 
Chile
3 reasons mobile recharges are worth 1 minute of your lifetime 
The sender has at least 3 direct advantages to replace other gifts with Mobile Recharge. He or she:
– Can send any amount of credit instantly and easily, without the hassle of bank transfers and complicated paper work or long forms to be filled in.
– Saves money when sending a gift abroad; the processing fee is around $1 (more or less according to the destination)
– Saves double, triple and even 6 times the amount ordered if a promotion is running at the time of purchase; anyone holding a free account can benefit from regular Bonuses or free extra credit
3 incredible effects of top up gifts on your family & friends
– Smiles & "thank you" from your relatives and friends when they learn you had their mobiles credited.
– Family members and friends get your top up instantly without any effort when they need it most. They can thus make their local calls, use Internet and even call abroad when they need or feel like it, without giving up other expenses.
– They get plenty of free extra credit  during promotions.
Advantages of an international top up with MobileRecharge.com
It takes less than 1 minute to send a gift
Mobile credit reaches the destination instantly
Transactions are simpler when compared to direct money transfer
One can control how the money sent home is spent
24/7 friendly Customer Support in several languages
Best top up value on the market
Daily promotions for global destinations
Great savings!
To keep updated with the daily promotions:
Top ups to Iran as handy gifts for expats
Say you are one the 283,225 Iranians living in the USA. Or maybe your residence country is Canada, Germany or Turkey or else. You still have friends and family in Iran and you feel like sending them a gift from times to times or the need to support them regularly, but distance is a hindrance. No problem! Top ups to Iran mobiles work as one of the easiest and most efficient options.
Sending credit to one of the 5 operators below is instant and it only takes 1 minute to fill in the online order form. Iran is newly introduced country on MobileRecharge.com, and top ups to Iran are now possible for:
Hamrah-e-Avval
Irancell MTN
Rightel
Taliya
If you are curious or ready to send top ups to Iran now, check this page: http://iran.mobilerecharge.com/buy/mobile_recharge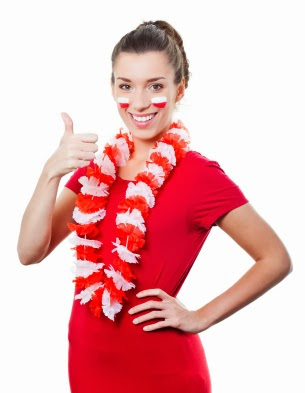 New operators for Europe
Poland is among those countries receiving airtime or mobile credit from all over the world. The reason is simple: Polish people had the courage and determination to go past the limits of Europe, and reach remote territories like Canada and the USA. It's now their turn to give something back to their relatives and friends in the homeland, whether to help or make a surprise.
Top ups to Poland are now possible to any prepaid phone numbers pertaining to: Plus, Orange, Play, Tak Tak, Heyah, wRodzinie and T-Mobile. The last two were just added to the list of networks.
New operators for Africa
Recharges to mobiles in Africa are now also possible through other networks like: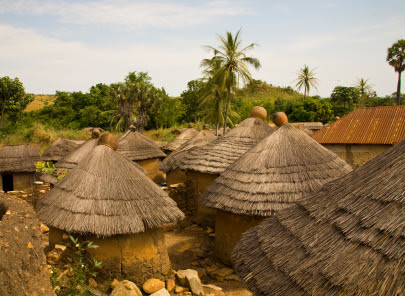 Instant top ups can be ordered in less than 1 minute for Zimbabwe and Tanzania on MobileRecharge.com. NetOne Zimbabwe is the third operator for airtime to Zimbabwe, after Econet and Telecel. Airtel Tanzania fills in the list of top up destinations in Tanzania: Tigo, Vodacom, Zantel and BOL.
Top ups to Uganda are available to those prepaid numbers belonging to the following networks: Airtel, MTN, Orange, Uganda Telecom (UT Mobile), Warid and Sure Telecom.
Smart Mobile Burundi is ready to facilitate your top ups to prepaid numbers in Burundi.
New top up options to Latin America
Colombia opens the gates for top ups to ETB and Une mobiles. And 5 more networks are already welcoming mobile credit from all around the world: Claro, Tigo, Movistar, Uff Móvil and Virgin Mobiles.
For mobile recharges to Costa Rica, we have added Claro to the list that includes FullMovil, Tuyo and Kolbi. Claro is a very generous operator for Central America, and thus frequent promotions have already started to capture attention.
Chile has also opened for new top up opportunities once Telsur (Telefóncia del Sur) was listed among the operators facilitating recharges of cell phones in this country (Claro and Entel).
Your feedback wanted 
MobileRecharge.com responds actively to feedback from top up fans worldwide. Please feel free to share with us the operators or countries you'd like to top up. Because this way we'll know what new operators to provide for you. The Telecom specialists in the MobileRecharge.com team are working on expanding the service. Keep in touch!
https://blog.mobilerecharge.com/wp-content/uploads/2014/11/zebra1.jpg
792
1165
Aura Badiu
https://blog.mobilerecharge.com/wp-content/uploads/2013/11/blog.mr_.logo_.png
Aura Badiu
2014-11-13 13:40:59
2014-11-13 18:53:54
25 most awaited operators for your top ups to Iran, Uzbekistan, Uganda, Zimbabwe, Zambia, Lebanon, Poland and many more