What's love got to do with it? MobileRecharge & couples in a long-distance relationship
Once upon a time, boy met girl, they fell in love, and happily said "Yes, I do!" Next, for some reason or another there's the opportunity of an attractive job for her in another country. Or he finds something better paid and needs to move away. It's always "temporarily" but who knows what temporary means in real time terms. Meanwhile, they need to keep in touch and support each other. We now unfold some stories where immigration, long-distance relationship and long-distance support are the keywords that make beautiful love stories.
You would not imagine how many couples experience a long-distance relationship… Although many would say it's like hazard's punishment, there are also advantages for those who call it a challenge; like missing each other, making gestures more meaningful, sending gifts, appreciating the little time spent together, having days off for yourself alone. For those who see the bright side of the story, there are solutions to make absence count. MobileRecharge.com is on the list of Supermen and magic sticks. As we said before, let's look at some stories picked up from customers' reviews.
He's away…
Geannis's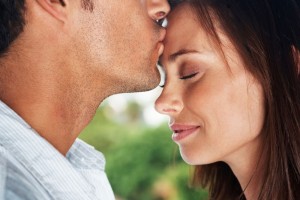 husband works in another country. They keep in touch by loading their mobiles online, in less than 1 minute, each with their different operator.  They take full advantage of the frequent promotions on MobileRecharge.com which brings extra free credit that can be used to call, text or browse, depending on the offer and operator the prepaid phone is subscribed to.
My husband and I are so happy for your service. If it wasn't for your company we wouldn't be keeping in touch while he is away! The prices you offer are surely cheaper than if you purchased within his home country. (Geannis Rodriguez)
Yes, I do! 
Our friend's browsing name :) is shaiebaby76. She said "Yes, I do"… in the register's office, maybe also in front of the priest… But what's next for better or worse? Her husband is in Jamaica. When he needed her help she said "Yes, I do" once again. It came kind of natural to pick MobileRecharge.com to send airtime to his mobile because she likes simple and practical things that save time and money.
"I love how the credit I purchase for my husband in jamaica gets sent and received quickly." (shaiebaby76)

"Always very quick and convenient for me to recharge my husband's phone since he is the whole way in Peru and I am in the US." (Anonymous)
Catch me if you can!
Steve travels a lot, and his wife even more. That's why he's probably the friend who understands and supports her efforts, and top ups her mobile, wherever she is. He's good with that, but on the other hand the service is no hassle.
"I have used mobile recharge for the past year. Transferred money to my wife's phone in Ukraine, Russia, France, Spain, and the UK. Due to the fact we both travel extensively this site is perfect. It has never failed to deliver, and money is transferred within 2 minutes. Excellent service, without fault." (Steve Payne)
A wife & a friend in Ghana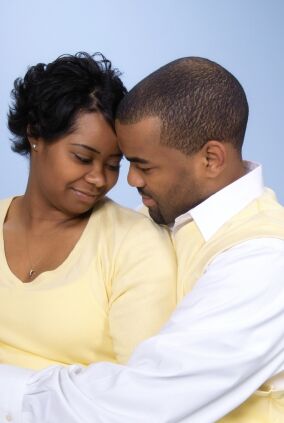 Roland and his wife are also apart. She lives far in Ghana, and their communication is dependent on the credit he sends to her mobile phone.
If it had not been for Mobile recharge my wife who is in Ghana would have had no way in phoning me, she only having a few minuets left on her phone was to tell me that she was short of credits, she was to inform me that I could [use] MobileRecharge.com [on my] computer and top up her Phone. It was so quick and easy to send G B P and convert it into top up Credit. I liked the idea where one can Choose on what amount to pay. I think it is a good service provider and also quite cheap with what they charge. I am able now to top up my wife's phone and also another friend without any problems (also may I add, there is a 24-7 Customer Service that is manned 24 hours a day. I would recommend this Top up service because they cater for all phone network Providers throughout Africa. Good to have around when needed. (Roland Mitchel)
Sorry, but I love my calling cards
Tim loves things that make life easier. Who says love is only a human-to-human phenomenon? Some of us are well attached to objects that make our lives easy and cool. If love is passionate, romantic, or parental… why not love for comfort?
"Prompt service that works. I travel frequently and have a collection of PAYG sims: US, SA, India and the Caribbean. Use this service as a convenient way to keep them live, when out of country." (Tim Buckley)
Life savers for Africa… out of love!
"I've had such good service from mobilerecharge.com. The process is so easy and for a UK citizen living in South Africa it is a life saver to be able to buy airtime for my SA phone on my UK account." (Sophie)

"I've topped up my two mobiles, Nigeria & Kenya via this service and it's proved to be very reliable. Never failed me so far, and by having this facility I kept my numbers alive whilst I've been out of the countries for nearly 1 year now." (Joe)
A sailor's point of view
They love the sea, but there is always someone they are missing, whom they need to communicate with! So they need to top up their calling cards while on the go, on the wave… on the run. If we ever rate ourselves as the big travelers, we're wrong. It's them! MobileRecharge app was quite a catch for them. We wouldn't dream of it when we created the top up app!
"Great app for me, and for all sailors alike. I don't have to pay more for overpriced recharge card that they are selling in all the country we are visiting." (Ichigata)
https://blog.mobilerecharge.com/wp-content/uploads/2015/06/love_handshake.jpg
850
1280
Aura Badiu
https://blog.mobilerecharge.com/wp-content/uploads/2013/11/blog.mr_.logo_.png
Aura Badiu
2015-06-23 12:33:35
2018-04-26 12:08:13
What's love got to do with it? MobileRecharge & couples in a long-distance relationship