10 places Expats and Travelers would go to on their adventure
Are you the yes-adventure or the no-adventure type? Most probably the yes-adventure if you're reading this. :) We know adventure has many recipes depending on what makes you tick. But if you're an expat, for example, you're most likely the yes-adventure type in the Google Maps sense of the term. If you come to think about it, you've already made the first step when moving abroad and changing countries. Expats are not the only adventurous category by default. Consider the high estrogen people we call travelers. They are driven by curiosity and hunger for novelty, building confidence, self-knowledge, forging friendships. A third category includes soldiers and sailors. They are also part of the adventure group on MobileRecharge. We say hi to them as well!
Well, around World Top Up Day 2018 in November we asked MobileRecharge.com fans in the expat-traveling community on Facebook a simple question: "Where would you go on an adventure?" We were curious about people's preferences. Do they prefer the cultural treasure hunts or thematic adventurous trips? Guess what, expats and travelers on MobileRecharge.com are into new cultures and cultural insights, including food and traditions, but also into natural beauty.
Which destinations did they vote for?
#1 The African countries
African countries are appreciated by travelers for their natural beauty, talkative people, good food (especially vegan), well preserved traditions and colourful culture as a whole. One thing is sure. Nigeria and Kenya are top of this list according to expats and travelers on MobileRecharge.com.
Let us take a guess. Nigeria has over 40 spectacular places to experience adventure. We'll mention some.
Obudu Cattle Ranch, Calabar.
Yankari Games Reserve
Okomu National Park, Edo State
Tinapa Business Resort
Ikogosi Warm Spring Resort
Idanre Hills
Ikeja Shopping Mall
Owu Water Falls
Kenya is also interesting for its national parks and other UNESCO sites, traditional communities, festivals…
Maasai Mara National Reserve
Amboseli National Reserve
Tsavo National Park
Samburu, Buffalo Springs, and Shaba National Reserves
Lake Nakuru National Park
The small island of Lamu, northeast of Mombasa
The blue-turquoise Malindi
Mombasa, Kenya's second largest city
Lake Naivasha
Nairobi, the capital city
The Nairobi National Park
Mount Kenya National Park
Lamu Cultural Festival
Safaricom International Jazz Festival.
Nairobi Restaurant Week
StoryMoja Festival
Cake Festival
International Camel Derby and Festival
Rhino Charge
Africa Nouveau Festival
#2 India
Visiting India is like sipping a cocktail of flavours and spices. Literally! Food is one of the main reasons people choose to experience India. And guess what else? The chaos! Yes, you've heard it well. In an article about India on WorldOfWanderlust.com (great photos and tips), the experience of the chaos is the first stage in learning to relax and going with the flow. Start with the streets of Delphi if that's the case with you. :)
Religion and spirituality in India are also a strong temptation for travelers there. They are the flesh of everyday life in India, not just an intimate aspect.
Of course, the list goes on with the famous beaches, like those of Goa. Plus other famous attractions we found in this visually striking article on PlanetWare.com.
The Taj Mahal
The holiest river in the world
Rajasthan
The Holy City of Varanasi
The Golden City: Jaisalmer
The Red Fort, New Delhi
Mumbai, the Gateway of India
Harmandir Sahib: The Golden Temple of Amritsar
Mecca Masjid, Hyderabad
Amer Fort, Jaipur
Hawa Mahal Road, Jaipur
Agra Fort
The Ellora Caves, Aurangabad
Wow architecture anywhere you go…
Since India is safe for everyone, including single travelers and women travelers, there's no wonder it makes #2 in our MobileRecharge.com top destinations.
#3 Spain
Expect people you've just met to hug and kiss you 3 times on the cheeks. That's the spirit in Spain! :) We can only guess why travelers and our expat friends on Facebook want to go there. 100% for beaches and the exotic vibe, the food and the jolly people, the music, the poetry in the air, the parties. The Alhambra Gardens in Grenada also make a good impression on travelers. Gaudi's works too: the Sagrada Familia and other spectacular buildings. Then there's Madrid, Barcelona and Ibiza. We found these beautiful pics and tips on PlanetWare.com, so have a look if Spain is on your list too.
#4 Egypt
Have you heard of Cleopatra? Well, she was the last active pharaoh of Ancient Egypt, the house of the pyramids and her strong personality and innovation left an impressive print. The pyramids and the Safari Dessert are the main attractions. For those of you planning a trip, you may want to check some more info from compiled by WorldTravelGuide.
#5 Langkawi Island, Malaysia
Are you wondering what's so special about this part of Malaysia? Mangroves, food. What else? Natural adventure in the real sense of the word. We like Travel Dave description of the island. You may also find it useful.
#6 Greece
The film Mamma Mia! with Meryl Streep was filmed in Greece. Zorba the Greek with Anthony Quinn as well.
Greece is not only the wonderland of olives and the most turquoise waters (both wild or touristic beaches). It's also the cradle of good food and of the European wisdom aka European philosophy. You've got some of the most astonishing and breathtaking ever-to-remember places you can visit…
From the northern point on the map to the extreme south, Greece is a heaven of exotic beaches, fine towns with historical touches, and mild tough mountains. Say, if you pick Sithonia in the North of Greece for your vacation, you have wild beaches as well as popular ones minutes away.
If you're part of the travelers hitting for the most beautiful beaches, you'll feel inspired by this article from GreekReporter.com.
#7 T

he ice hotel in Sweden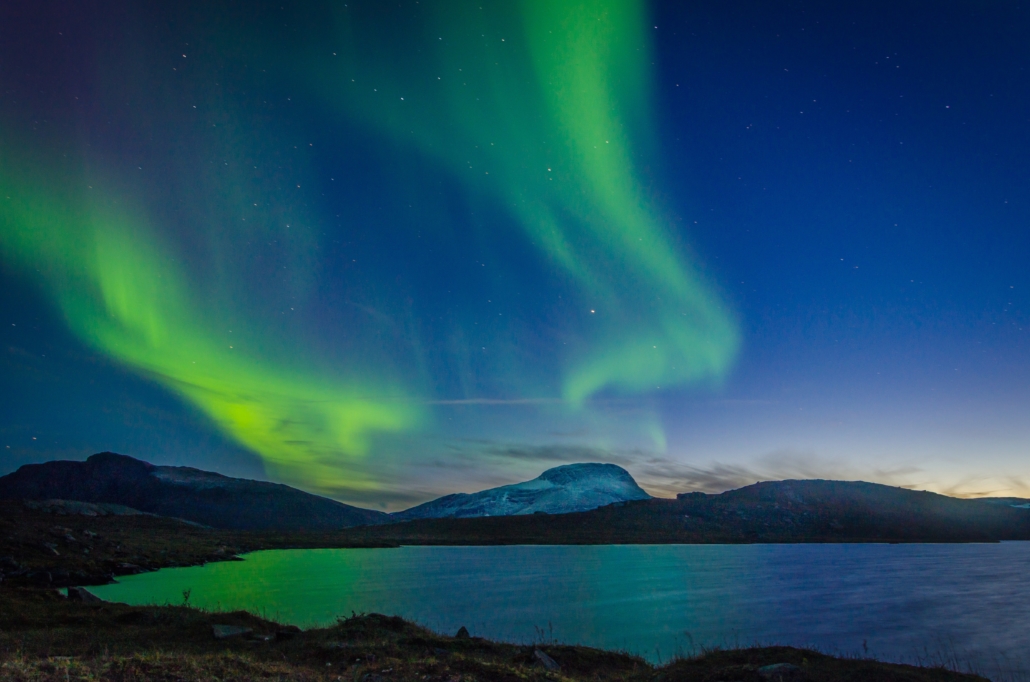 To the ice hotel in Sweden with my gf and daughter… (Lars Nilsson, MobileRecharge.com Facebook community)
Thousands of travelers go to Jukkasjärvi, Sweden to stay in the ice hotel there. The designers are now playing with solar technology to keep the hotel open year-round. Above the innovative ice hotel, nature adds the Northern Lights. They are most visible in this part of Sweden.
In an article on ArchPaper.com, the project artist and creative senior advisor Arne Bergh explains how ice plays on creativity: "Ice has an interesting effect on creativity. . . It's very liberating".
#8 Nepal
Sushan Sharma Wagle, our friend on Facebook shared his thoughts on adventure, just before World Top Up Day 2018.
"Trekking in Nepal on an adventure that takes you to Mt Everest Base Camp."
We met people doing that. It changed their lives. If you need to read more on the topic, here's a more technical article we loved!
#9 Peru
It's most of all about people and culture: Lima, Machu Pichu (what's left of the Inca empire), Cusco, the controversial Nazca lines, the food.
Travelers to Peru also find nature at its best. Rainbow Mountain in Cusco is a spectacular landscape for hikers. They also suggest watching condors above the world's deepest canyons of Colca. The to do list for Peru also includes Peru's adventurous /eccentric cuisine and the Peruvian part of the Amazon jungle.
We found more pics on WanderLust.co.uk that will help you have a bigger picture if you consider traveling to this magnificent place.
#10 Country roads
"I'm going to Country roads which will take me to my home where I belong from eternity to eternity." (Dhakal Bivek on MobileRecharge.com Facebook page)
Country roads have more or less the same vibe wherever you are… They are closer to nature and simple life. The peace you can find there is hard to explain. It's somehow deeply rooted in our Sapiens nature.
What about YOU? Let's hear your thoughts. Please leave a comment below.
Takeaways if you're in a hurry
Adventure has many recipes depending on what makes you tick. Expats are by default some great adventurers from their first step on foreign territory.
Expats and travelers are adventurers. We adore the curious and friendly traveler's spirit and this article is for all travelers and expats out there!
Icy areas to la playa! MobileRecharge.com fans make a nice variety of traveling dreams: the African countries especially Nigeria and Kenya, India, Spain, Egypt, Peru, Nepal, Sweden, Greece, Malaysia.
It seems there is a drive for cultural adventure behind the traveler and expat status.
Where would YOU go on your next adventure? :) Leave us a comment, it would be crazily nice to learn more about you, guys and ladies!
Anyone with this adventurous impulse is a great adaptor and develops social skills on the adventure field. Plus getting to know multiple cultures opens up new perspectives and a flexible way of thinking, away from superficial judgements (as a general rule). MobileRecharge is a multicultural community, so we know how that feels, and it feels great to be a human of the world. Many expats use MobileRecharge.com or MobileRecharge app to send credit to families abroad, while travelers use the same app or website to top up their own phones or SIMs with local credit, depending on the country they are in.
Traveling International out of the USA. Mobilerecharge is a great site use if you are traveling out of the USA. I travel frequently to the Dominican Republic and other countries. Before I leave the USA, I reload my Dominican phone number with minutes, when I arrive to Santo Domingo my phone is ready to be use. I also have family members that live out the USA . . . [and] recharge their personal phones with minutes to keep in contact. . . . used this app to pay my phone bill in the USA. (Guy Romney on Trustpilot.com)
https://blog.mobilerecharge.com/wp-content/uploads/2018/12/guilherme-stecanella-660515-unsplash.jpg
5472
3648
Aura Badiu
https://blog.mobilerecharge.com/wp-content/uploads/2013/11/blog.mr_.logo_.png
Aura Badiu
2018-12-19 13:37:21
2020-10-14 12:42:15
10 places Expats and Travelers would go to on their adventure